Hi! My name is Kim Minardi and I am an Agent Resource Manager and Travel Planner at
Wonderland and Beyond Travel

.

I my name is Kim Minardi and I am a 12 year Army Veteran and Military spouse. I am originally from Northeast Philadelphia and South Jersey, but we are now currently residing in Central Texas! I am proud to say that I served this great nation and my husband is currently still actively serving. I decided to end my military career when I had my daughter. With both my husband and I serving and being away from one another, we agreed that it would be best for me to stay home and always be there for her and our future children. Once I exited the military I wanted to do something that truly made me happy. Vacations and family time are very important to me due to in my own personal family dynamic of always being separated for short and long periods of time. The best part of being an agent is the fact that I can help others experience the Magic of Disney as well as other destinations that they can spend time with their loved ones and create everlasting memories.

To me Disney isn't just a place, it is a feeling and in my eyes everything about Disney is Magical. It is a place that your dreams really do come true, little girls become Princesses, and little boys become Pirates and Super Heroes. I have always been a Disney lover, but seeing my daughter adore it just as much as I do is simply priceless! Booking unforgettable vacations for families is something that I absolutely adore. I always treat your vacation as if I was planning my own. I have the experience to give great advice on what to do, as well as give opinions on things that I would avoid. I will provide you with insider tips and advice, using my education and personal experience to guide your vacation decisions in a way that provides you with the best vacation possible for you and your hard-earned investment. My job is to help you find the most magical vacation that works for your family.

"You can design and create, and build the most wonderful place in the world. But it takes people to make the dream a reality." -Walt Disney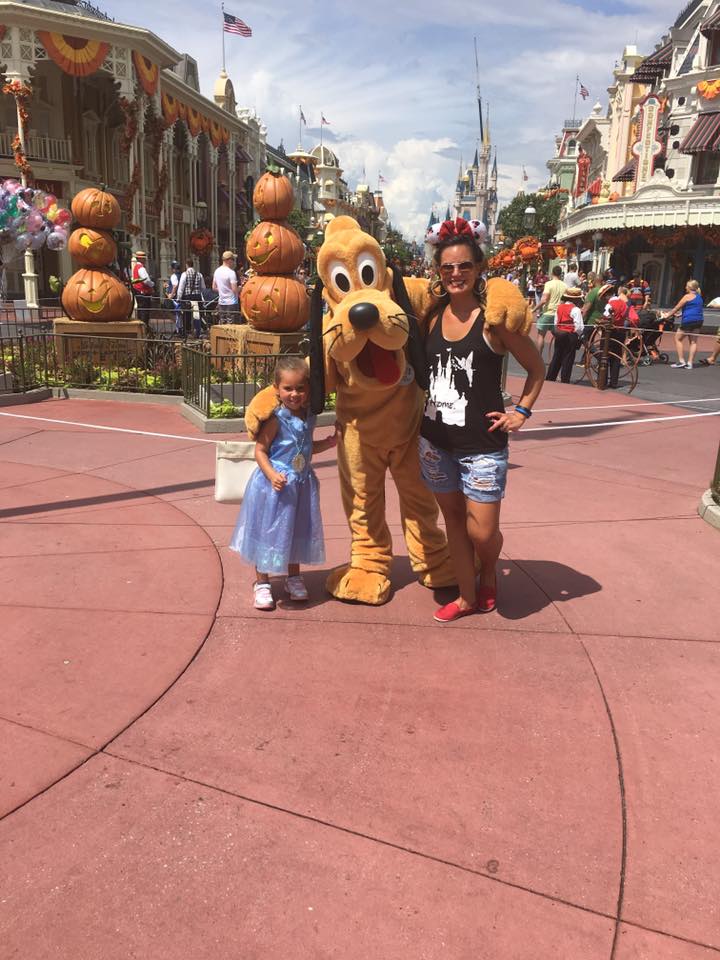 Favorite Snack: The bagged Caramel popcorn; it's so yummy and I can finish an entire bag minutes!

Favorite Quick Service: Pinocchio Village Hause, I love there Caprese Flat Bread Pizzas and looking down at It's a Small World.

Favorite Ride: I love Peter Pan! It is my favorite due to the story that lies behind it about a boy who lived in a place where children never grow up and they stay young by using their imagination. This is exactly why Walt Disney created these Magical places. He wanted people to come to a place where they can bring out their inner child and let their imagination run wild!
Favorite Character Meal: 1900 Park Fare; the food is absolutely the best on Disney Property in my opinion and I love the Cinderella Characters.

Favorite Resort Hotel: My favorite resort is the Polynesian. I absolutely love every single thing about this resort and you cannot beat the location! As soon as you step out of the lobby you are looking directly at Cinderella's Castle. There is nothing like swimming in the pool at night and watching the Fireworks with the music being played throughout the resort.

Favorite Memory: I truly experienced Disney magic after taking my daughter to Walt Disney world when she was about 18 months old. The way her face lit up watching the Wishes nighttime spectacular show and fireworks were truly priceless. It was my most magical memory that I will treasure forever.