Hi! My name is James Marinello and I am Travel Planner at
Wonderland and Beyond Travel

.

As a kid my Grandparents lived in Florida. Going to visit them would usually mean a trip to Disney World for me and my sister. This, for as long as I can remember, was the vacation I ALWAYS looked forward to. Don't get me wrong, I loved seeing my Grandparents 😊, but the Disney magic, the Disney smell, and the Disney feeling you get when you would enter through the front gates is what I lived and waited for each year.There is no other feeling like it! Now, as an adult, with a family of my own (an awesome wife and 2 incredible little boys), it was a priority to make sure we would make the same memories. When I am in Disney World, I am "home". In addition to planning trips for my family, I have always been to go to person to help my friends and colleagues make these magical Disney memories for them and their families. I am hoping I can do the same for your family! As a detail oriented planner, I can help take the stress and worry out of planning your dream Disney vacation. I have experience with Disney World planning at all levels from value to deluxe resorts, quick service to signature dining, and thrill rides to family rides including everything in between. Additionally, the Disney Cruise Line is another awesome way to experience that Disney magic but without the hustle and bustle of the parks. There is nothing that makes me happier than sharing my love for Disney with the world whether it be land or sea!

I am thrilled and excited to help you plan your next vacation adventure. You will have my undivided attention, experience, and knowledge in helping you plan and make the most out of your Disney World or Disney Cruise Line Vacation. If Disney is not your thing, as an avid traveler, I have traveled to many other destinations worldwide and can offer my experience and planning with any destination you would like to visit. I look forward to helping make your Disney vacation dreams become reality!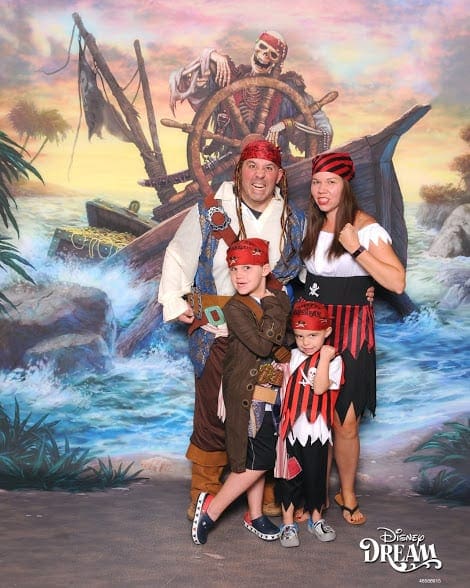 Favorite Snack: Pressed Brioche Ice Cream Sandwich (Chocolate/Raspberry) at L'Artisan des Glaces - Epcot

Favorite Quick Service: Flame Tree BBQ at Disney's Animal Kingdom. 

Favorite Ride: Space Mountain
Favorite Character Meal: 1900 Park Fare Breakfast.

Favorite Resort Hotel: Disney's Polynesian Resort.

Favorite Memory:There are so many to choose from. I would have to say my favorite memory is when we surprised our two boys with a Disney Cruise after a stay at Disney's Polynesian Resort being dropped off at Port Canaveral instead of Orlando International Airport telling them that the driver must have "made a mistake".