Hello, my name is George Kapterian and I a  Travel Planner at Wonderalnd and Beyond Travel.
I have been a Disney fan for as long as I can remember. I went to Disney World a few times as a child. However, my obsession with Disney parks didn't start until my wife and I went to Disney World for our honeymoon. Experiencing the magic first hand and the extra mile that Disney went to make sure our honeymoon was as perfect as possible truly sold me and made me a life long Mouseketeer. Many years and many trips later, I would consider myself a Disney World expert. I have been on every ride, seen every show, and met tons of characters. I have visited most of the resorts and have eaten at most of the restaurants and lounges on Walt Disney World property. Currently, I am the go to guy for friends and family when they are looking to take a trip to Walt Disney World or Universal Studios.
I hope that my experiences and knowledge can help you out on your next vacation and make it a vacation to remember
Whether you are looking for a relaxing cruise, a theme park vacation, or an all-inclusive getaway, I can help. From choosing the destination, finding the perfect accommodations, and building an itinerary to meet your unique travel needs, I will guide you through your vacation planning journey. I will keep things simple, so all you have to do is enjoy your vacation!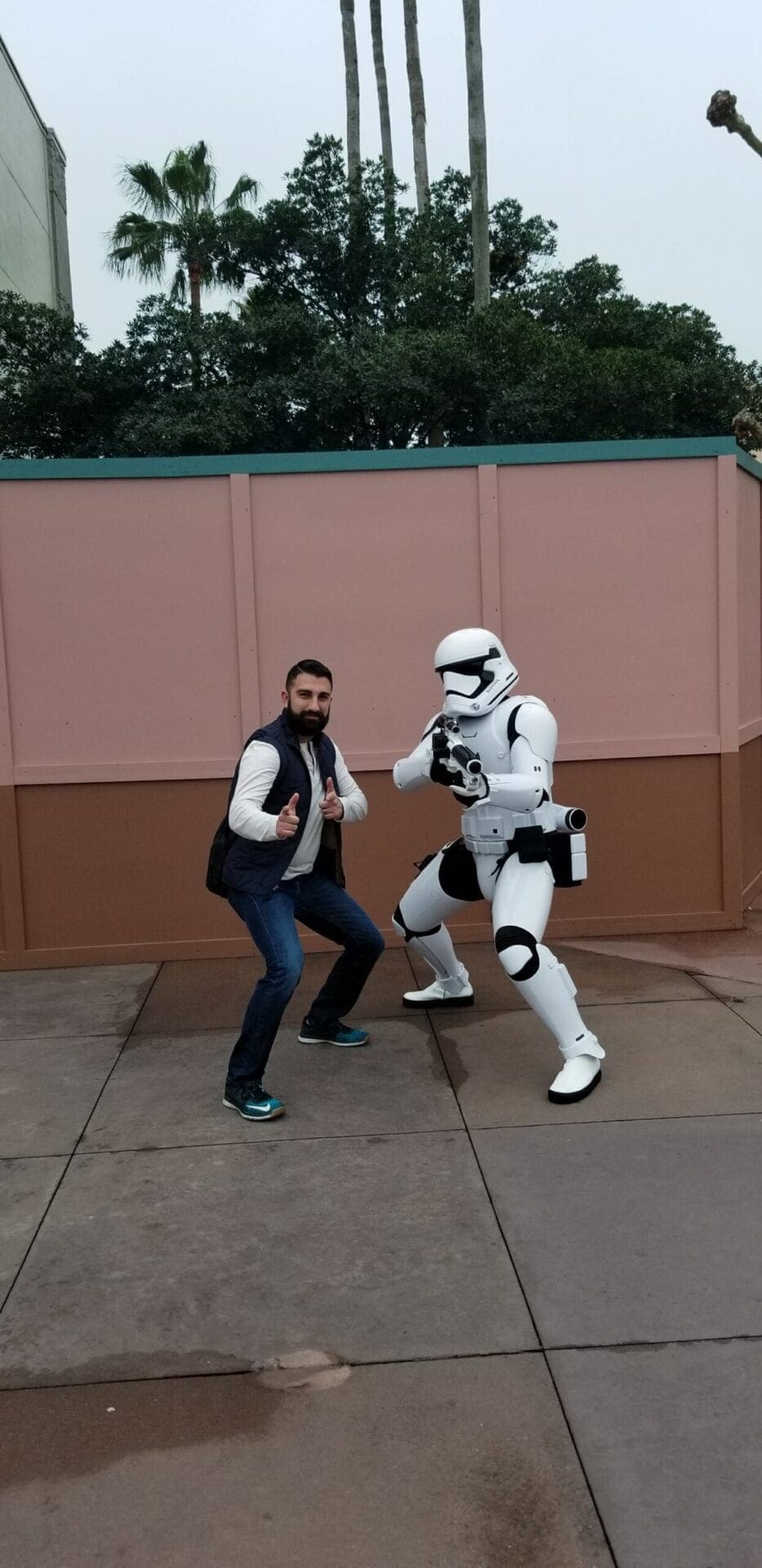 Favorite Snack: Cheeseburger egg rolls in Adventure Land.

Favorite Quick Service: Sleepy Hollow Refreshments

Favorite Ride: Flight of Passage
Favorite Character Meal: Garden Grill

Favorite Resort Hotel: Disney's Polynesian Resort

Favorite Memory:  Getting to swim with a nurse shark while snorkeling in the Caribbean.