Hi! My name is Chris McManus and I am a Travel Planner at
Wonderland and Beyond Travel

.

I am from Central New Jersey and love Disney, as a kid , I only went a few times to Disney World, but as I got older my love and interest grew with Disney. As a former Walt Disney Company Cast Member (2011-2016), there isn't anyone else who knows Mickey and his friends better.
In 2011, I was a Disney College Program Cast Member in Downtown Disney- Team Mickey, which is now Disney Spring Market Place. Co-op. After the College program career, I went on to be a recruiter for the Disney College Program and then later worked in the Eatontown New Jersey in Monmouth Mall at the Disney Store. By living and working in the center of the magic, I have the knowledge to make your Disney vacation one of the best magical vacations to come. I am an Annual Passholder as well as a Disney Vacation Club owner… and I am a huge Disney pin collector as well as I love to visit and shop at the Art of Disney.

Like Walt Disney said "All our dreams can come true, if we have the courage to pursue them".

My love of Disney grows each time I visit the parks. I am beyond excited and ready to help plan your next vacation, if Disney isn't on your bucket list don't worry, I am still here to help you plan a different vacation… maybe a cruise or a week at Orlando Florida vacations spots, or a vacation on the nice sandy beaches as the waves come crashing in. Give me a call or email me to start making your next vacation one of the best vacations yet to come.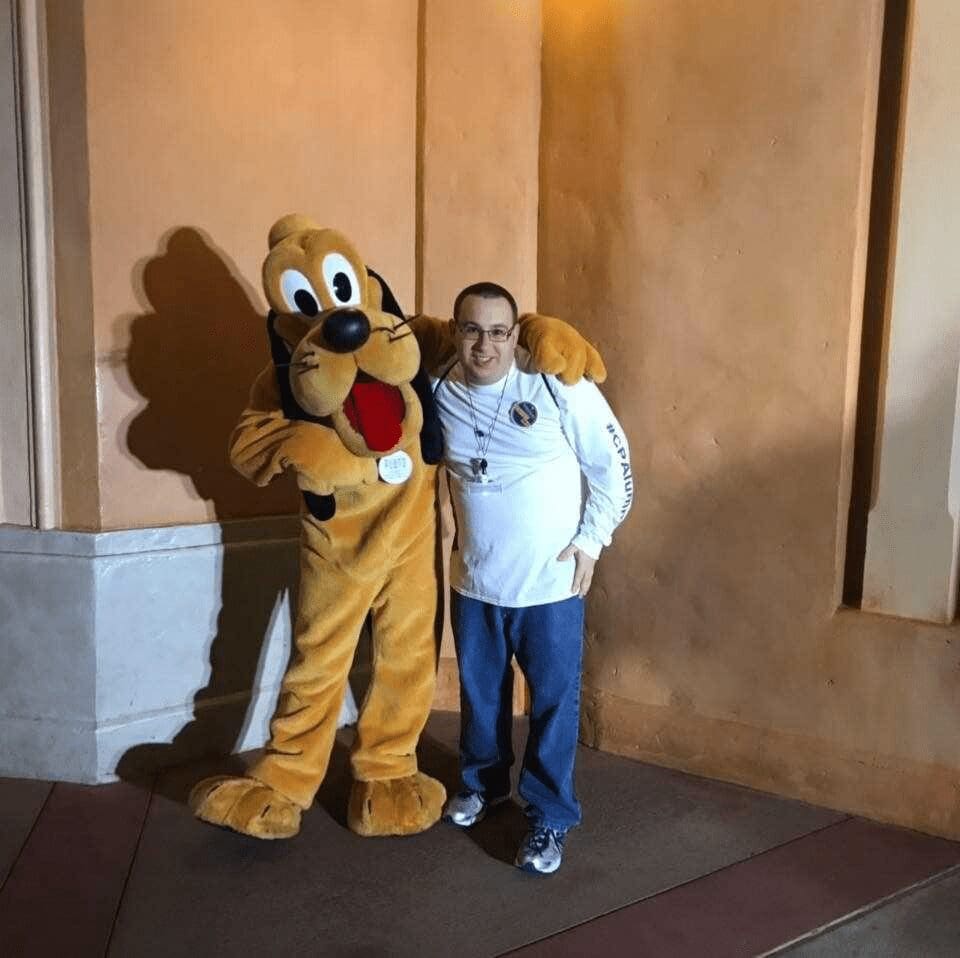 Favorite Snack: Mickey Ice Cream Bar & Disney Turkey Legs

Favorite Quick Service: Pinocchio Village and the Columbia Harbor House 

Favorite Ride: Too many to pick from; Magic Kingdom-Space Mountain, Epcot- Sorin, Hollywood Studios- Tower of Terror, Animal Kingdom Expedition Everest
Favorite Character Meal: 'Ohana at the Polynesian Resort and Chip & Dale's Feast at the Garden Grill

Favorite Resort Hotel: Disney's Boardwalk Resort

Favorite Memory: Disney trip January 2018- 10-day vacation at Disney Grand Floridian Resort & Spa. This Disney trip wasn't all about going into the parks and having fun, this family vacation was to relax and enjoy everything that Disney has to offer without going to the theme parks and water parks. Each day we resort hopped, visiting each resort. Did you know you can rent a water craft and boat around the seven-sea lagoon? On one of the nicer days my family and I took the boats out onto the seven-sea lagoon enjoying some non-traditional fun at Disney. During this family vacation we also took the Keys to the Kingdom Tour, which my family really enjoyed learning more about Walt Disney and the whole company as well as learning everything about Magic Kingdom.